Our Services
At The Fractional CFO we help you build a solid foundation for manageable growth, maximized profits and time to free up your most valuable resource of all, your time and energy. ​
Looking for a financial professional to help your business move to the next level? 
Successful entrepreneurs realize the importance of sound financial management and the value that more financial discipline will bring to their company.  It's time for a CFO for your business.
Check out the services that we offer below:

• CFO SERVICES
• BUSINESS COACHING SERVICES
• BOOKKEEPING SERVICES
• BUSINESS EVALUATIONS
What does a Fractional CFO do?
​​A Fractional Chief Financial Officer (CFO) is primarily responsible for managing the financial risks of the corporation. This officer is also responsible for financial planning and record-keeping, as well as financial reporting.
​An engagement with the Fractional CFO always starts with a review of the business, finance, administration, sales and marketing as well as operations, then a prioritized plan is agreed to with you, the business owner. A 90 day plan is then implemented and completed.
Here are a few ideas for CFO Services:
Stabilize cash flow

Increase profits

Improve operations

Forecasting and projecting

Consulting

1099 filing

Special projects

Business checkups

Business strategies and planning

Executive solutions

Bookkeeping

Payroll

Human Resources
Reasons you may need a business coach:
You are feeling overwhelmed in your business

You know what to do for your business but you are not doing it

You want to save time and money

You are not getting the desired results

You want your business to grow
You may be asking yourself what will a business coach do for you. That's a good question. And the answer is simple…
​A business coach will help you take your business from where it currently is, to where you want it to be.
A business coach will assist and guide you in growing your business.

A business coach will help you accomplish your business goals.
Great business owners, as great people in general, set and attain challenging goals. Bill Eveleth believes so strongly in the powers of goals that he has written a book on the subject.
While Bill is excited and passionate about helping his clients reach and exceed their goals, the business owner ultimately determines the speed and energy applied in the coaching process.
Bill is a successful business coach and has been since 2004. His process always includes the following:
Business assessment

Financial

Operational

Sales and Marketing

Business and business owner key challenges

Put out the fires

Set goals

Build a 90 day plan

Implement the plan through a series of weekly meetings with Bill and the business owner

Repeat all of the above steps

Strategic and operating plan with an annual budget developed

Celebrate the successes
A critical component of business coaching is accountability. You will never see a football coach run laps of the field for their team. The very same fact is true of a business coach. A business coach is not a consultant. They will not do the work for you in your business. They are there to keep you focused on the end result and remind you why it is important. They will motivate you to keep your commitments.
Looking for a World Class bookkeeper?
Do you love bookkeeping? We do. Making those debit = credits; reading a nicely produced, fresh income statement; reconciling a bank statement, budget spreadsheets – what's not to love? Not only do we love bookkeeping, we're darn good at it too. Our favorite system is QuickBooks (either on-line or desktop); but we're flexible and can work with any commercially available system.
The Bookkeeping Services Process
The purpose of bookkeeping is to record the financial activity of a company or organization, and the effect it can have on its cash flow to create financial statements. We'll work with you to design a bookkeeping process which meets your needs and your budget. Give us a call (850) 934-4987.
Bookkeeping Systems
We can be your full service bookkeeper, managing all your needs from accounts receivable to accounts payable to payroll to, of course, financial statement production. We always start with an initial interview to determine what you need.
The Benefits of The Fractional CFO as your bookkeeping service:
As fellow entrepreneurs (and financial professionals), you not only get experienced bookkeepers, but you also get seasoned business professionals to help you with many aspects of your business.
Some of the bookkeeping services we offer include, but are not limited to :
Accounts Payable
Accounts Receivable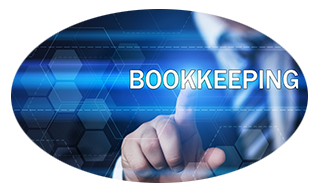 Bank Reconciliation
Balance Sheets
Cash Flow Reports
Bookkeeping Cleanup
Custom Financial Reports
General Ledgers
Income Statements
Non-Profit Bookkeeping
Outsourced Bookkeeping
Our team is trained in all aspects of finance, and we can make sure your books are in order. That way, you can focus on building your business and taking it to the next level.
If you want more information about our premier Fractional CFO bookkeeping service, contact us to schedule your FREE consultation. We would be happy to speak to you about our process and what we can do for your business! Bill@TheFractionalCFO.com or (850) 934-4987.
Ever wondered the value of your business? Pondered how you could possibly appraise your
existing business to sell?
How about thought about purchasing an existing business, how would you make an offer
without knowing the value?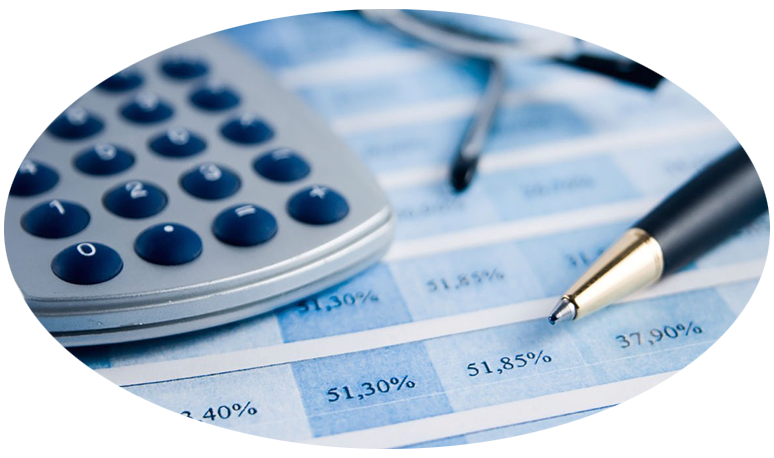 We can help!
Here is What Some of Our Clients Say
"While Bill's focus is finance, the monthly reviews of my numbers, focus of KPI's and planning process are invaluable; he is also a great help and asset in making strategic and operating decisions in my business."
Dave DeBlander
744 East Burgess Road
Suite A104
Pensacola FL 32504
Phone: +1.850.934.4987
Info@TheFractionalCFO.com